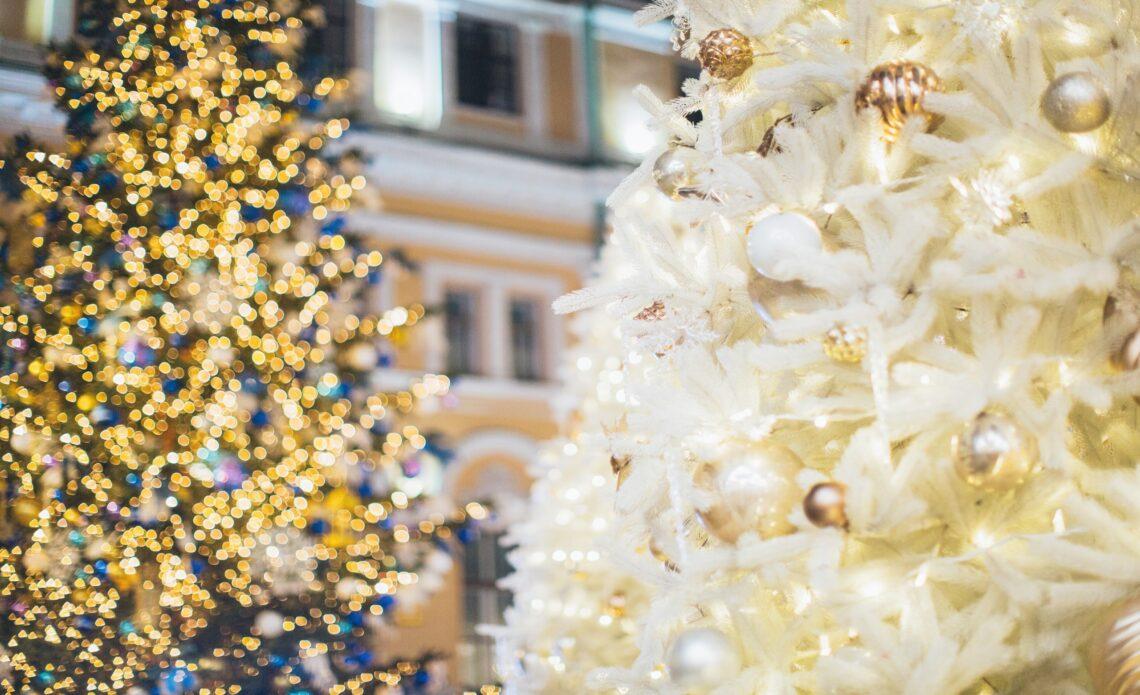 If you haven't already seen it, you might look at our other article detailing some of the Best 2022 Christmas Events in Bastrop County.  If you want to see what other events are out there, you're in the right spot.  While staying at one of the Sunny RV Parks, you're only a short drive to Austin.  Below, we've handpicked some of the best 2022 Christmas events in Austin that you don't want to miss!
The Austin Trail of Lights
Location: Zilker Park, 2100 Barton Springs Rd. Austin, TX
Dates: December 8th, 2022 – December 23rd, 2022
Opens: 6 pm to 10 pm
Cost: Tickets range from $10 and above
The annual celebration of Austin's unique spirit and people is held in Zilker Park and is organized by the Trail of Lights Foundation. More than 2 million lights, 70 displays, and lighting tunnels, 90 lighted holiday trees, nightly entertainment, Austin's renowned food trucks, and enchanted holiday activities await you as you visit with friends, families, and neighbors!
Field of Light
Location: 4801 La Crosse Ave., Austin, TX
Dates: September 9th, 2022 – December 30th, 2022
Opens: 6:15 pm to 9:30 pm
Cost: $20 to $80
The Lady Bird Johnson Wildflower Center at The University of Texas in Austin and Austin's own C3 Presents are pleased to announce that the Wildflower Center will host the world premiere of renowned British artist Bruce Munro's Field of Light on September 9, 2022.
Field of Light, a spectacular installation of 28,000 colorful fiber-optic light pods powered by solar energy on 16 acres in the Texas Arboretum at the Wildflower Center, highlights the fusion of art, technology, and nature. The artwork blends with the outside, celebrating the natural terrain of the surroundings and giving visitors an emotive and immersive experience. The exhibition will be on display from September through December 2022. The Wildflower Center receives a share of the ticket sales revenue.
Peppermint Parkway
Location: 9201 Circuit of the Americas Blvd, Austin, TX
Dates: November 25th, 2022 – December 30th, 2022
Opens: 6:30 pm – 9 pm
Cost: Tickets start at $35
The Circuit of The Americas in Austin offers a fantastic experience called Peppermint Parkway. The festive extravaganza will be changed this year into a one-mile driving attraction that will envelop guests in millions of holiday lights synced to merry Christmas tunes.
From November 25th through December 30th, come visit Peppermint Parkway for a holiday spectacular like no other! A holiday plaza full of food, activities, and more, with a mile of holiday displays, over a million lights, 2 new display villages, live dancing elves, and more.
Armadillo Christmas Bazaar
Location: Palmer Events Center, 900 Barton Springs Rd, Austin, TX
Dates: December 17th, 2022 – December 23rd, 2022
Opens: 11 am – 8:30 pm
Cost: $12 to $47
The Armadillo Christmas Bazaar, one of Austin's oldest art and music festivals, has origins in Austin's illustrious Armadillo World Headquarters. The Armadillo magic continues to captivate both longtime fans and newcomers, from its humble beginnings in dive bars and music halls to its current 40,000 square feet of pop-up galleries, gift shops, full bars, photo ops, local food from Southside Flying Pizza, and an intimate stage you can see and hear throughout the show.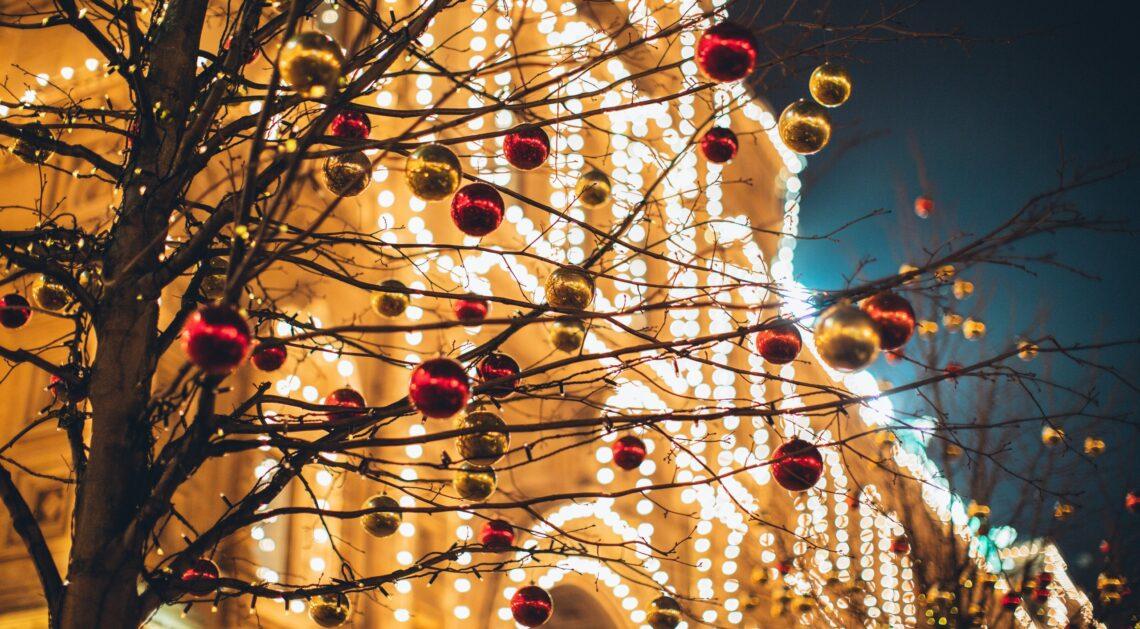 A Sherlock Holmes Christmas
Location: 10621 Pioneer Farms Dr., Austin, TX
Dates: November 18th, 19th, 20th, 25th, 26th, and 27th. December 1st, 2nd, 3rd, 4th, 10th, 11th, 15th, 16th, 17th, and 18th.
Opens: 8 pm to 10 pm
Cost: Tickets range from $10 and above
A Sherlock Holmes Christmas, presented by The Archive Theater, will give your holidays a touch of Victorian cheer. As they attempt to solve the riddle of a flawless blue diamond concealed in a Christmas goose, Sherlock Holmes and his devoted companion Dr. Watson take on their most joyful case to date. Our relentless detectives pursue the hints to a magnificent Christmas show, moving from the opulent drawing rooms of 1890s nobles to the squalid side of Victorian London. This Christmas Mystery will win your heart with live classical music, carol singing, seasonal warmth, and a little wassail.
A Sherlock Holmes Christmas, which is being performed at Jourdan-Bachman Pioneer Farms and the Draylen Mason Studio at KMFA, will remind you of how much fun the holidays can be. Come early and take advantage of the Tavern's interactive games, themed drinks, live music, and actor interaction. You can join in the excitement by donning your favorite Victorian attire.
Beauty and the Beast Cocktail Experience
Location: 610 N I-35, Austin, TX
Dates: September 28, 2022 – December 23, 2022
Recurrence: Recurring weekly on Sunday, Wednesday, Thursday, Friday, and Saturday
Cost: $47
A fascinating cocktail adventure! Come along on a 90-minute voyage and enter the magical and cursed world of Beauty & The Beast, which is based on the Jeanne-Marie Leprince de Beaumont story. The interactive team behind The Wizard's Den, Beyond Cinema, and The Alice brings you this.
You're one of the privileged few who has been invited to this beautiful Castle, and you've been invited to an elegant, Victorian cocktail party (costumes welcome!). You will be allowed to dance and enjoy the best treats (both alcoholic and edible), but you must be careful not to overstay your welcome or take anything that is not your own, or you risk not making it home at all.
Mozart's 2022 Holiday Light Show
Location: 3825 Lake Austin Blvd, Austin, TX
Dates: November 10th, 2022 – January 6th, 2022
Opens: 6 pm to 11 pm
Cost: $40 to $60
This year, Mozart's is adding an Interactive Light Up, LED dance floor to get you up and dancing. Mozart's is always the place to be for the greatest holiday light show in Austin. For an endless (and free) Good Clean Fun event inside the Mozart's experience, Mozart's is bringing in the Glenn Ball professional dancers to open the Interactive Complimentary LED Dance floor.
Driskill Grand Lobby Tree Lighting
Location: 604 Brazos St, Austin, TX
Date: December 1st, 2022
Opens: 6 pm
Cost: Check their website
With holiday music and caroling, gather at The Driskill hotel to see the lighting of the Grand Lobby tree. In addition to Victorian Christmas trees, the historic Driskill organizes holiday events all through the season.